Not having a website means that you're losing important clients. The excuse that "I can't do a website because its hard or too expensive" its not valid anymore. Papaki.gr has plans from 3.95€ per month for your business website at Wordpress, with an Email and Domain.


Follow these 5 simple steps to guide you to bring your business on internet in zero time:
Step 1: Choose and claim the Domain name of your business on the internet
The first step is to choose the perfect domain name for you such as www.MyBusiness.gr

The first from the li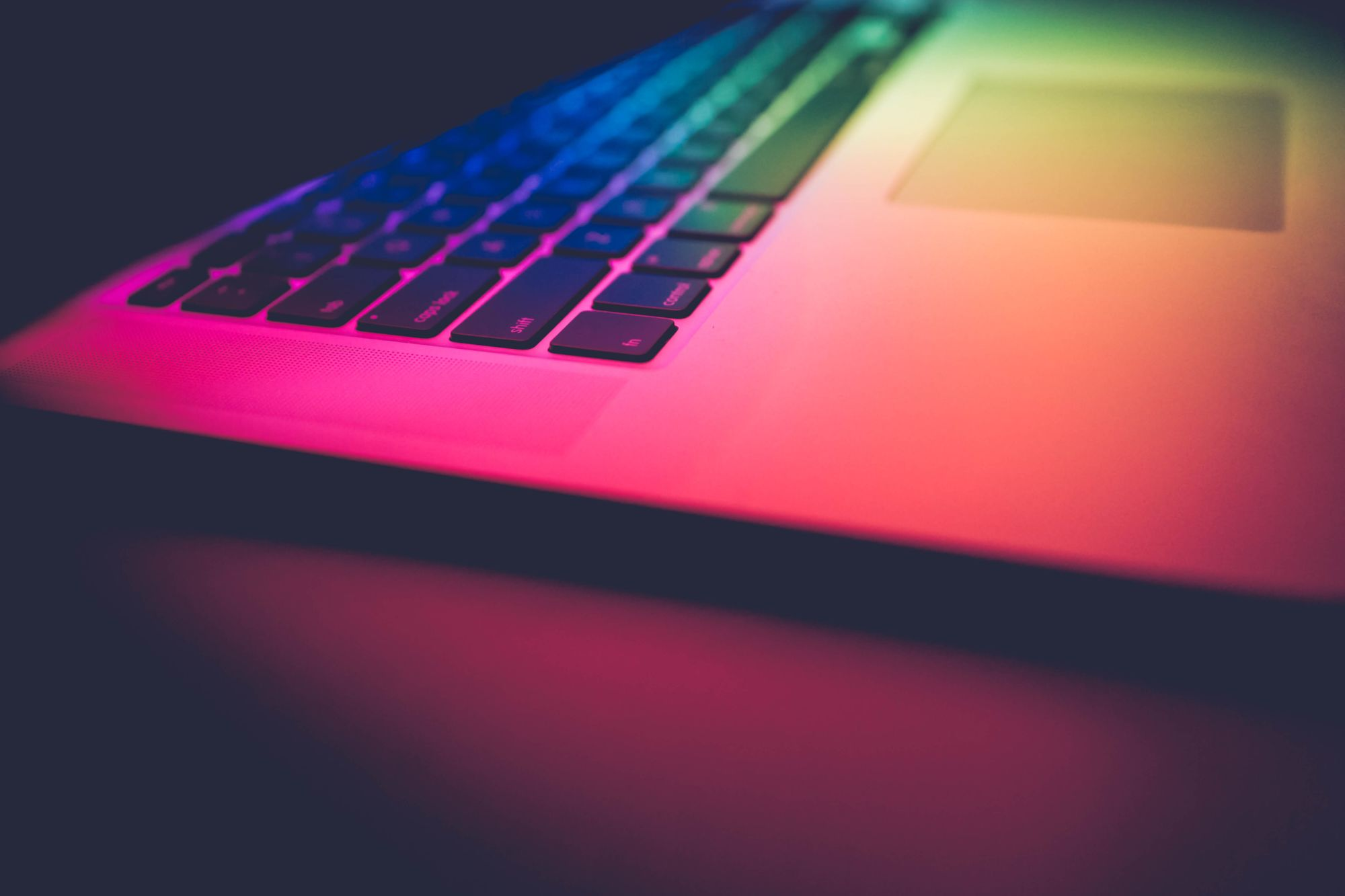 st is if your domain is available. To see it, put the name that you want to the domain search machine, with the support at Papaki.gr. If you find yourself directly at the marketplace of the industry, it means that your sector exists and you can buy it. If you think the sector-domain you want to buy is not available, then it would be good to modify it and change it.
If the version of your sector ends at .gr is available think to use it to your business. If not try to use something else like .com, .info, .net, .org etc. Usually Greek internet users go with the .gr as they put an email address, if you think to open up other markets you can go and use also .com to open more doors abroad.
Useful tips for finding the right domain
If your business name is already registered, there's some tips that you ll have to have in mind in search of other names:
A domain is quite important for search index such as Google. Think of adding to your domain what the world is looking for on the Internet and want to find yourself in search. For example, a business with the name "Boutique Maria" it would be better to be "Boutique Athens Clothing".
Your domain must be easy to say and remember. Keep your domain name small and avoid the use of special characters. An easy way is to speak your domain and see if you can remember or say it aloud.
Use your location to find your unique domain. If your other options are not available, place the location of your area or city in the field. For example, a company named "Restaurant Ambelakia" in the Thessaloniki region would be a good choice to try www.ampelakiarestaurantthessaloniki.gr for example.
Step 2: Choose platform and a host for your needs
Once you choose your domain, the next step is the hosting of your website. A website hosting is a place that your website will be stored and will transfer the material to your visitors, the two perfect platforms are Papaki.gr and SITE123.com
Papaki is the most flexible hosting choice and the one that offers the bigger value. You can register your domain, host your website and receive an email for businesses only with 3,95€ per month. Click here to see all of the hosting plans from Papaki.gr
SITE123 is much different and more friendly to the new and the average user and offers full technical support to its clients. That could be a better choice for the less technological users that need a business website

Lets see the details:


Option 1: Make a website to the Wordpress with Papaki.gr (3,95€ /month)
If you are tech savvy, and you want unlimited use of the technical features of the platform as well as more features that you can build on your own. Papaki.gr offers you the best hosting packages to start your business with Wordpress and your domain name even an email account of 3.95 € per month.
Starting with Wordpress
Keep to the back of your head: WordPress is an average website designer. You don't need a lot of code, you just need to learn to use the control center of your website.
In contrast, SITE123 allows you to process your website by choosing the items you want and editing. Wordpress could say has a more traditional way of processing.

You want to start with Wordpress, you can choose different packages for your needs with different benefits in every package. Click here to see the hosting packages from Papaki.gr
Option 2: Use a Website Creator like SITE123 (9€/Month)
For small businesses, with little time to process and less technical knowledge, but they would pay a little more, a very good option is SITE123. SITE123 is a part of international tools called website builder and makes the website creation process easier by selecting and editing your website while watching the changes you make to your site and how your visitors see it.

With SITE123you can start by choosing a Template Design and then editing it to your needs with your texts, photos etc.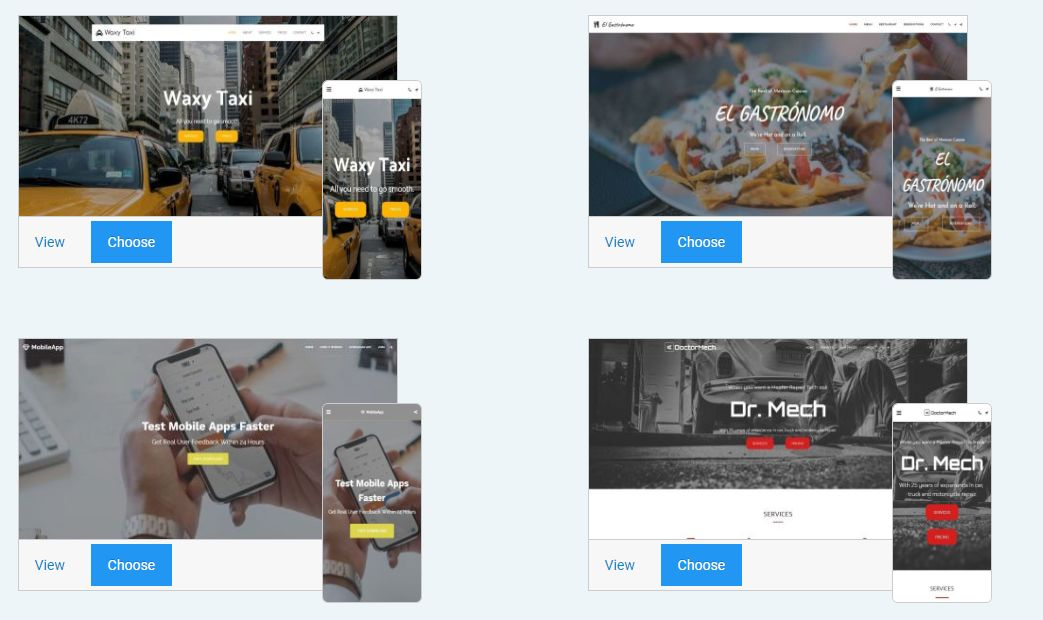 The process of editing is easy and you can understand from the start what you have to do to build your website to your own needs. if you ever used Word or Powerpoint, you can easily understand this tool and make your business reality on the internet. Choose, put, save, change.

It's easy to put characteristics to your website as Maps. Forms, videos from Youtube or Vimeo. In contrast with Wordpress that you have to find the tools first and the codes to add them to your website.


You want to build an E-shop? Start E-Commerce with SITE123 (20,21€/month)

You want to start your e-shop easy ads fast by choosing the products you want to sell and adding them to your website?
With SITE123 this procedure becomes easy and quick and you have a beautiful e-shop to share with your clients and get new ones. You can start for free and try it and for more options you can choose the package of e-business with 20,21€/month and begin to sell easily and quick without trouble.
You want to get started even faster, pick an e-shop template and put your items and products. Share your website and start selling directly and earn extra money for your business.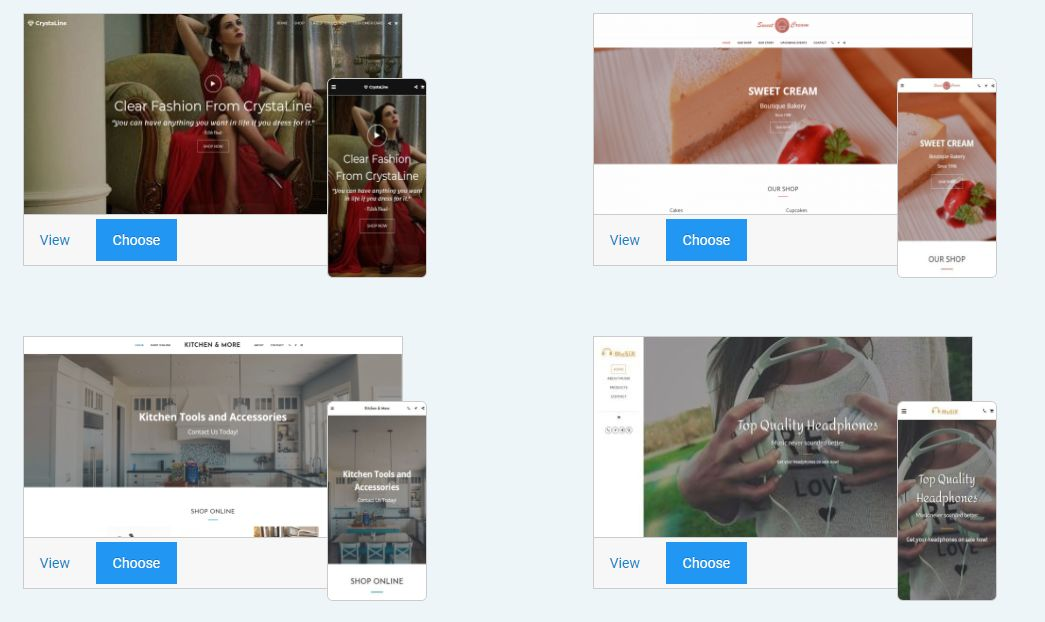 Step 3: Describe the content of your website
Now that you have chosen the platform that you want to use, it is time to choose what your website is going to have. It might be a bit difficult to choose what you want your website to say to take the attention of your clients and its a basic reason that many don't start a website from the beginning.
The good news is that you don't have to say much. Websites work better when you do not say many things in them, they are simple, minimal and the choices are simple for the user/visitor such as: contract us.
Your business website has a primarily standard layout and 4 basic pages. As you read the list don't get nervous because the photos and the content of the page that you will choose later with what you have and you want to show:
Homepage: On the homepage, you have to add the name of your business, where you are and a quick presentation of it- some lines that make your business unique and why your clients must choose you.
Products and Services: A page with information about your products and services. It could be good to dedicate 4 or 5 lines to describe every product and it's cost.
About: Describe your company and its past with the members of it. It could be good to have what the clients say about you, and make it unique and reliable.
Contact: Your address, email, phone number, working hours, links to social media like Twitter, Facebook will have to be in that pace. You can also add and a map from Google to give to your audience the position of your business and how you can reach to it like metro, bus, car etc.
Special tools for Phone Devices and Tablets
These days, most of the half of your clients use smartphones more than their pc. As a business owner, it means that you have to have an website friendly for smartphones.
The good news is that the most website creators, and also SITE123, automatically adjust the website for smartphone devices with themes known as Responsive Themes, and these themes automatically recognise the device of the client and change the content to fit properly to the device of the client. Even Wordpress has a bunch of themes to choose that do exactly that.


Step 4: Design based on your logo
The colours, typography and style of your logo, have a direct effect to your website. That happens because the website and your logo have to match.
If you have already one that you're using, perfect. Find the web file of your logo or make one in good resolution and use it on your website. If you don't have one or you want to upgrade the one that you already have there's here 3 ways to do it:
Do it on your own - There are a large number of softwares to help you make your logo. You can start with the most easy and quick to make a logo for your business.
Use Fiverr - Fiverr.com is a website that can help you in every need even for a logo for your website with 5 $ dollars and waiting time only few weeks. With 20$ you can take your logo in one week. If you're a designer with your own portfolio, Fiverr is a place that you can easily make money for your job.
Buy it from a Professional - You want to make the logo for your business easy and quickly and exactly as you want it. You may think that a professional isn't necessary for your logo but we have the solution for what you need. Contact Us and we will take over your logo creation.


Step 5: Design your website
Now that all the pieces are gathered, the time has come to make a great website.
Statistics shows us that takes less than 3 seconds for a visitor to choose if he wants to stay to your website when he gets in, so it's nice to have a good first impression. There's few things that you have to do to make sure that your visitors came to stay:
Have a clear navigation - You want your visitors when they have the first contact with your website to know exactly what you're offering and where they are going to learn about your products or services, learn about your prices and contract with you. If these things are not clear your visitors will be tired and leave.
Use "hot buttons"- To put buttons to your website with clear moves that will fit is something that will take on the attention of the visitor.
Be sure that your website loads fast- The visitor does not want to wait, if it takes even just a bit more to load your website, the visitor will give up and go way from your website. You can look up to the plans of SITE123 that have a very fast speed.
Be minimal: Don't overdo with the design, and of course don't cover every inch with info or something. The white space in your website is your friend. Keeping it minimal, you make sure that people will see the spots that you want to see.
Consider hiring a professional to make your business website
If you just don't have the time to make your website or you want a unique design, there are some different ways to hire a professional.

Hire a professional through Upwork (100€-400€)
If you're looking for a simple website ( text, photos, video, forms for email, eshop etc.) you can easily hire someone to design it with a website creator like SITE123. Freelancers that work through Upwork can design your website with 10€ - 20€ per hour.
If you want us to design your website with software like SITE123 and more we have the right team to do it for you. We have the appropriate knowledge to put your website to first plan with systems like that and very easy and quick. Our team knows more like Weebly, Wix SimpleSite ect. We recommend for better results and speed SITE123


Hire a professional to make your website (600€-5000€)
If you want to make a developed website at Wordpress and you don't like what it offers you with the available themes or you don't know how to do it, hiring a professional is the best you can do.
You can contact us and tell us your needs and with you we will build up the appropriate website for your business. Our team is here to help you and teach you how to make a website that your business really needs with the appropriate tools to succeed your goals.
Starting from a simple website up to a website that your business really needs. We are ready to make it reality. The only thing that you have to do is to contact us.


In Conclusion
To make a website for your business, with low cost and for testing your knowledge, the best way to start is Papaki.gr. Buy a domain, a hosting package with Wordpress and email for your business with 3,95€ per month.

With all the above, for something much easier and faster to begin with is SITE123.With a very good price for its services to 9€/month, SITE123 gives you a fantastic and user friendly platform to design your website and 24 hour technical support.
You can start with SITE123 right away, click here