People think that making a blog is a trouble or it's too hard. Actually in 2018 there are various systems out there that help you make a blog for your thoughts and ideas very simply and very easily. It can take you actually a couple of hours to get your thoughts on the web away from Facebook, Twitter, Instagram and other social media that can bring much more engagement and exposure.
Choosing a provider to get started is quite a conversation but we believe the best option to get started with your Blog is SITE123. SITE123.com offers a very controversial platform to get started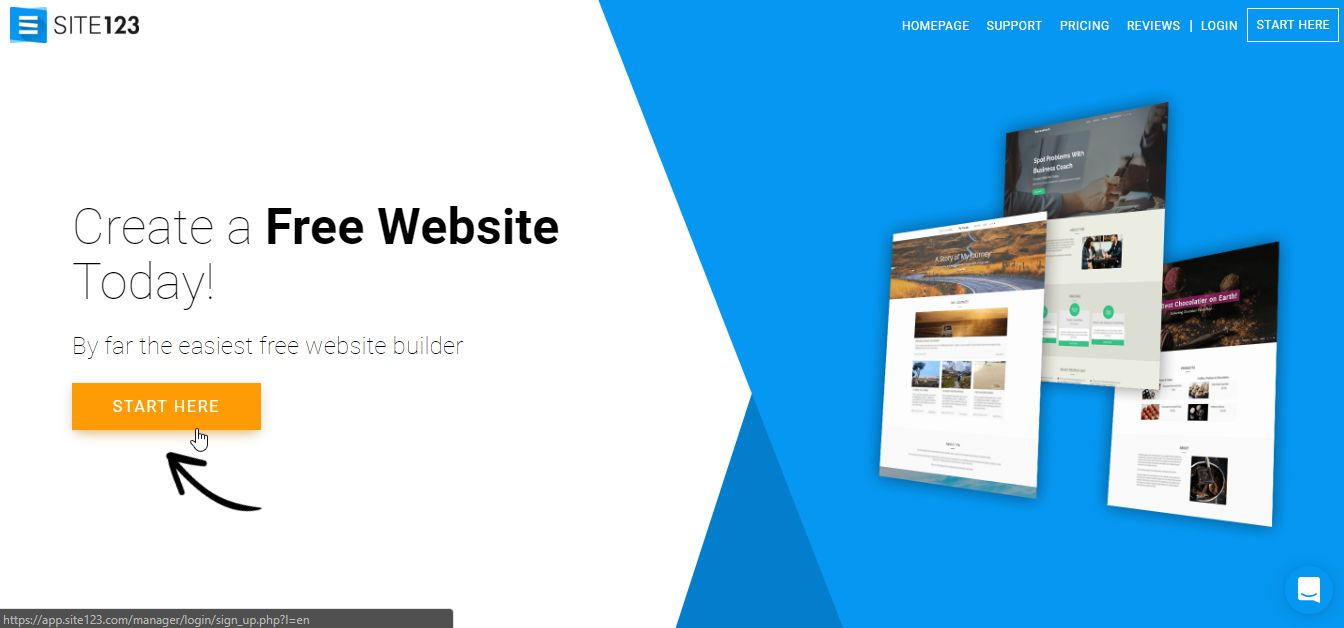 Once you do end up on their website it's very simple to create your first blog with them. It's very simple to get started with SITE123. Simply click on the START HERE button on your screen and the process is so simple it takes you about a minute to register a new website and build your new blog with SITE123.
Once you click on START HERE, here is where things become very simple. A very simple 3 step process to get started on your own brand new blog. Now you have to choose one of the options on your screen available to get started with your new Blog.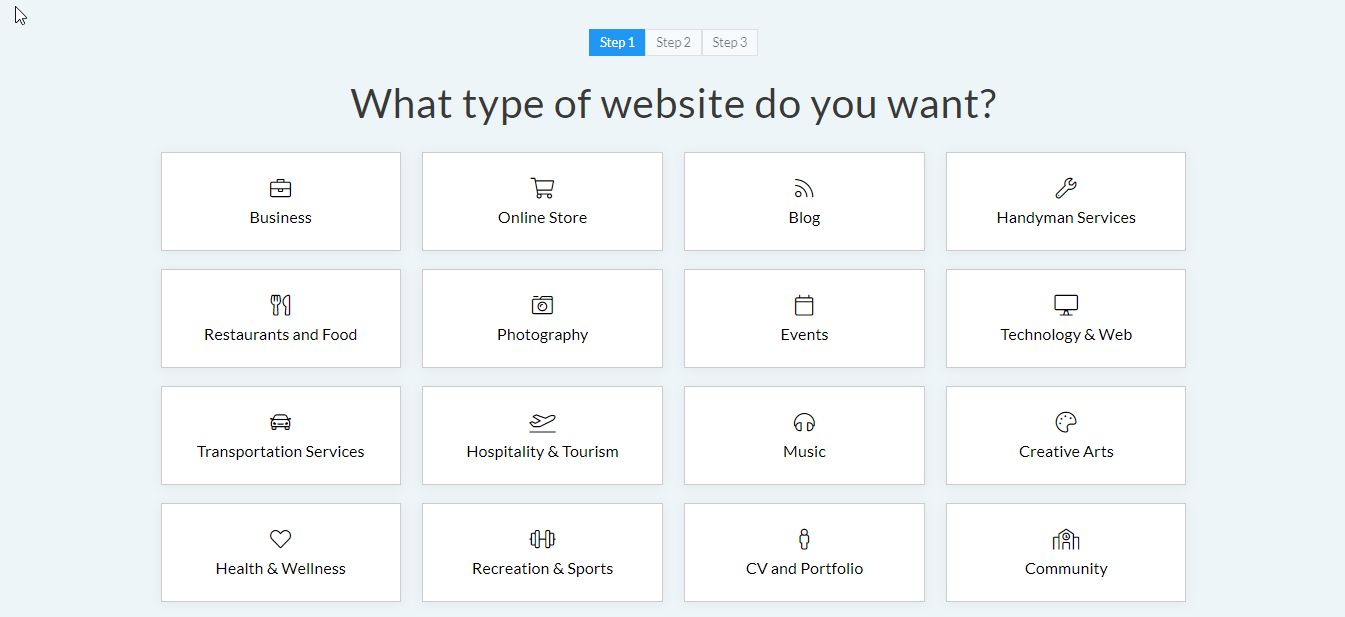 Step 2: Choose your Blog's Topic


Clicking on Blog it gives you the option to get started with the best and very simple and easy to use Blog platform. Clicking on it, you get another list of options to get started with your brand new list of topics and create your brand new blog page. Saying that you wish to get started with your own travel blog you are able to choose Travel & Tourism as your template blog page..
blog
Going to the next step you are able to name the website, give it a draft name, something to remind yourself everytime of what you want to talk about. You can change any information anytime so there is no pressure here. A name is just a name and it can very easily be changed without much hassle and bustle. Once you think you are ready click on the Green button to get to the final step.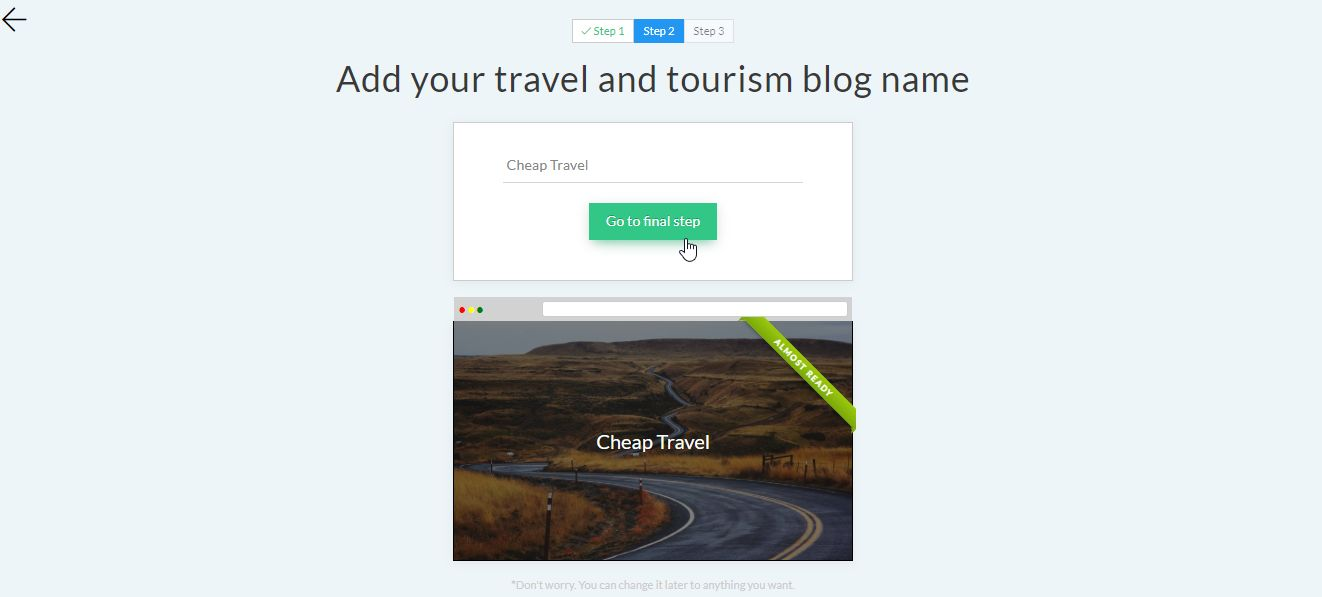 By clicking on Final Step you are moments away of having your own website. Now the steps are simple, add your Name, an email account you use and a password so you can at anytime you can Login to your account and change your website keeping it updated. Make sure to remember them to skip you from future inconvenience being locked out of your account as this is your website we are taiking about. It's very simple a small typo to change everything, so be sure to add the correct information or Sign Up using Facebook or Gmail, this will make the process much faster.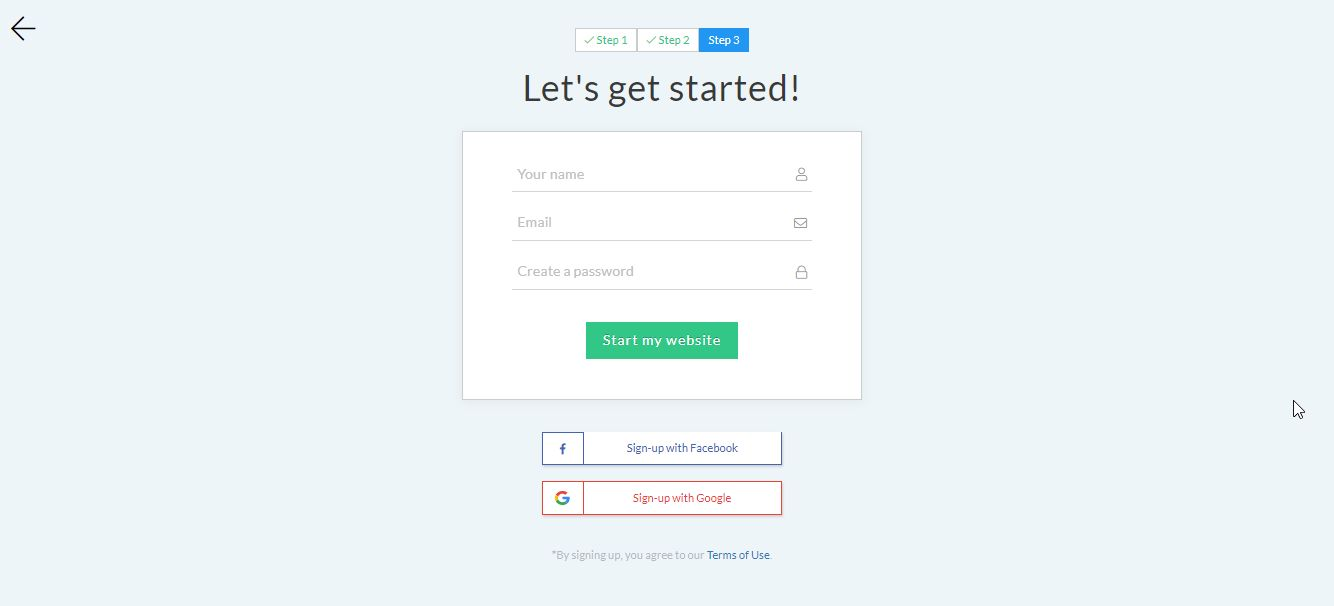 Now you have just started your free website. There is no charge to edit it and get it live on the web. It's extremely easy to get started and we are going to show you how to do it very easily.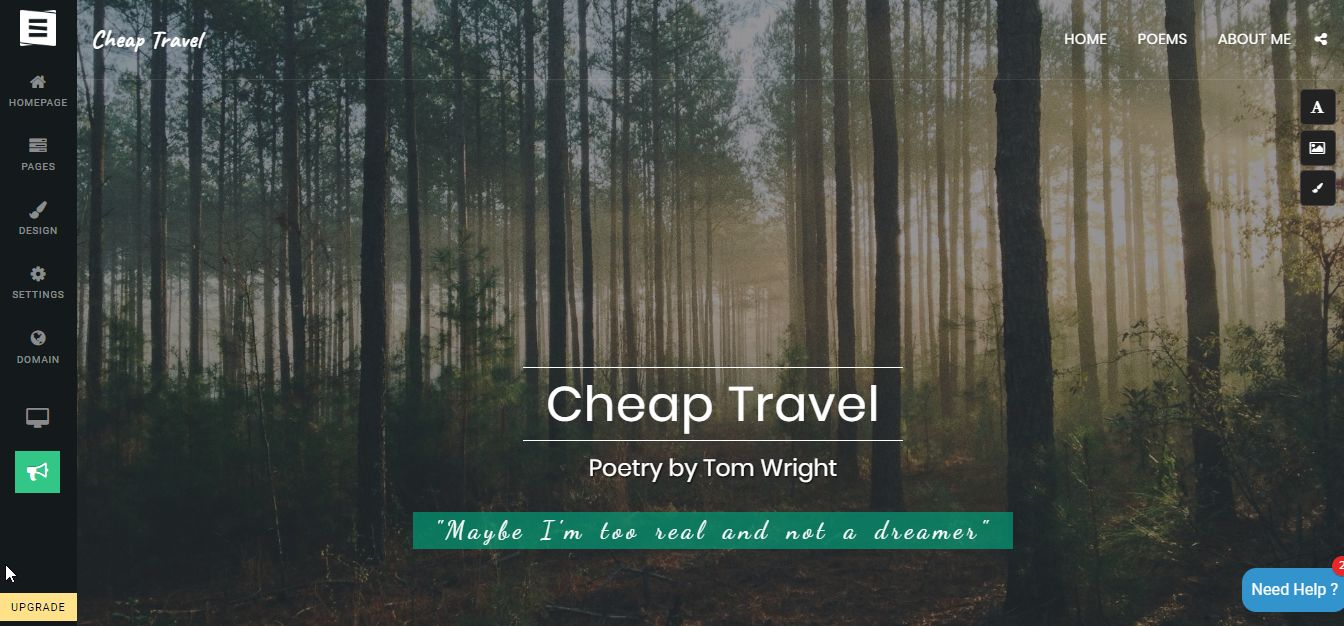 Step 3: Manage what people see
You now need to choose the way your customers see your website. Adding your own information to the pages on your screen it's the first step. Here is what you can do.
A. Manage the logo
Adding your own information on the page is what will make your new blog unique. Add your own logo, go to Homepage> Website Name and Logo and change the name of the website if you wish.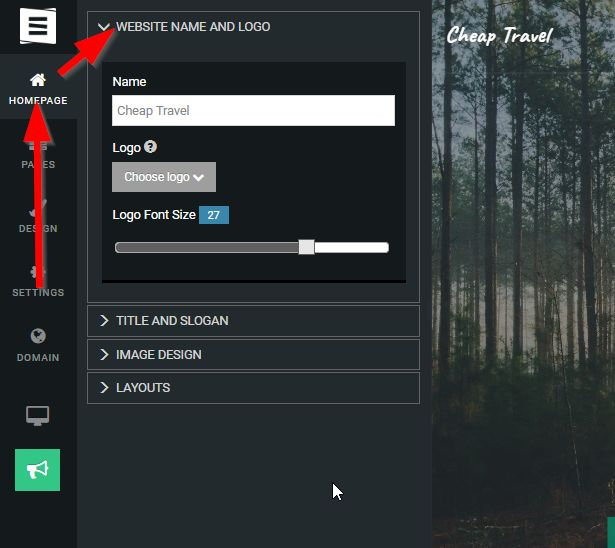 You can also upload an image logo or add an image on your logo. Adding one will make the website extremely unique and recognized by your visitors. Click on the Choose Logo and add it from there either uploading it via your device or adding a unique icon.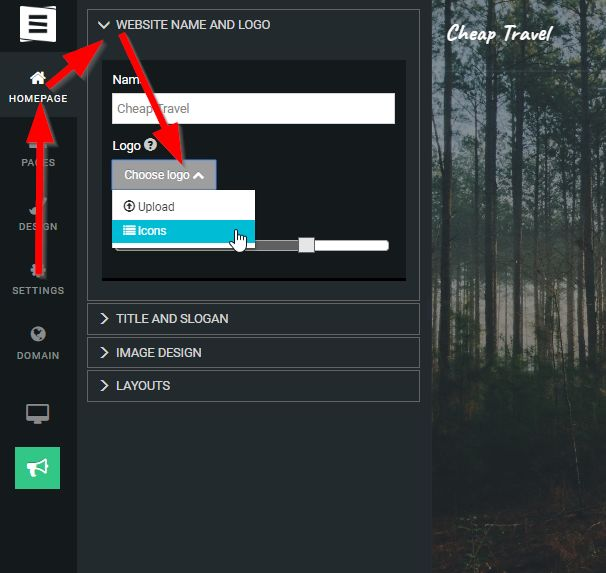 SITE123offers you a wide variety of icons to add to your website and make a unique logo for yourself and your business. Choose one of them from the list that makes you like how your website looks.
Ma
B. Manage what people see on the Homepage.
Your Homepage is the big welcome for all of your visitors, it's what people see and want to engage to your website and keep on reading what you have to say. Go to Homepage> Title and Slogan and change the information on your screen to manage your business and your ideals.
Add your text on Title 1, Title 2 and the Slogan. Those shouldn't be long texts, they should be something small, welcoming and telling more about you and what you are about. Here is something small we made and it's a very nice option for a travel blog.

C. Change your Homepage Image to your subject
Adding your own image or another closer to the subject you are to talk about it's something else that will make your website unique. SITE123offers a huge variety of high quality loaylty free images for your website.
Go to Homepage> Image Design and from there choose another image for your website.
SITE123's high quality images are just what you need. Most of the images might not be just right for the blog you have, so SITE123 go it a step forward and let you choose one of their images in their Library without a charge. Browse around the images they offer for you and choose the one you like the most. It's going to fit your website like a glove.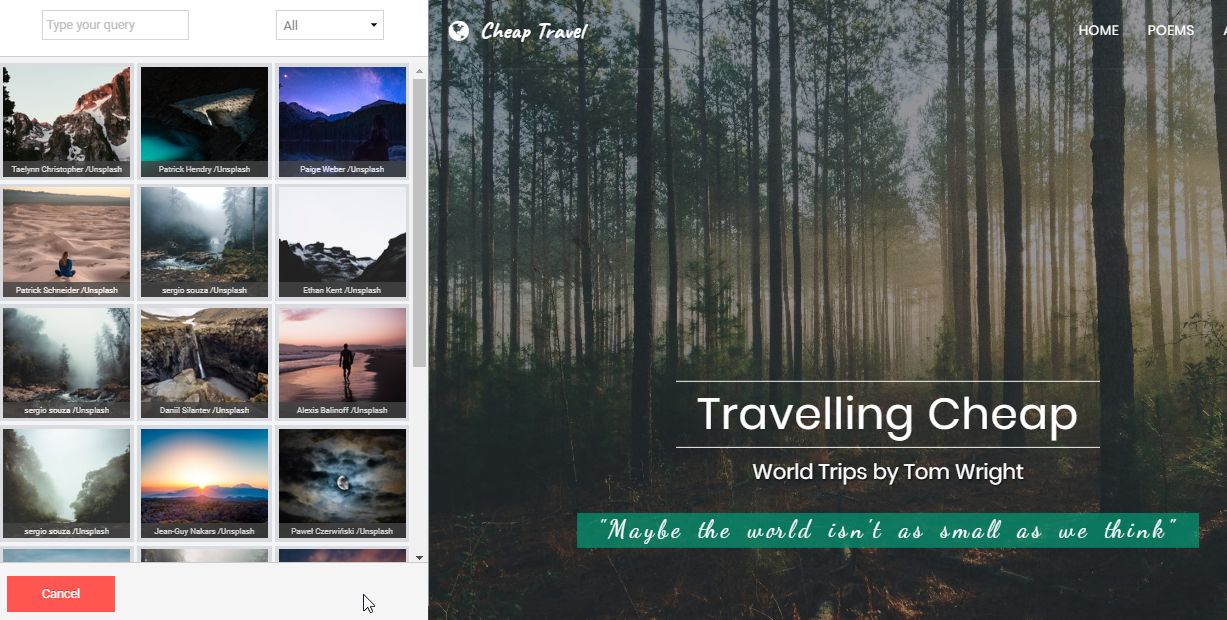 We chose the best one that fits our needs mostly and represents our ideals and thoughts.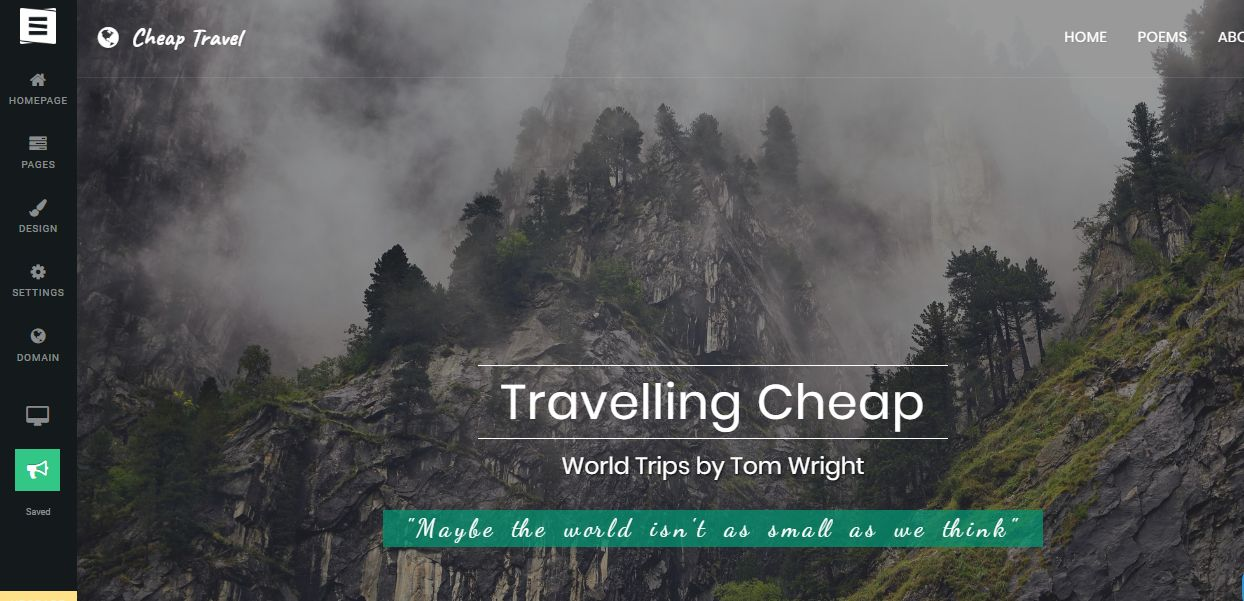 You Homepage is done and here is where the fun starts. Now you need to do your pages and manage them. SITE123 makes it very easy for you to add new pages, manage them and change the content on them.
D. Manage your Pages and their content.
SITE123's platform is so easy to you. You can just click on the buttons on your screen and edit the things you wish.